Laser Welding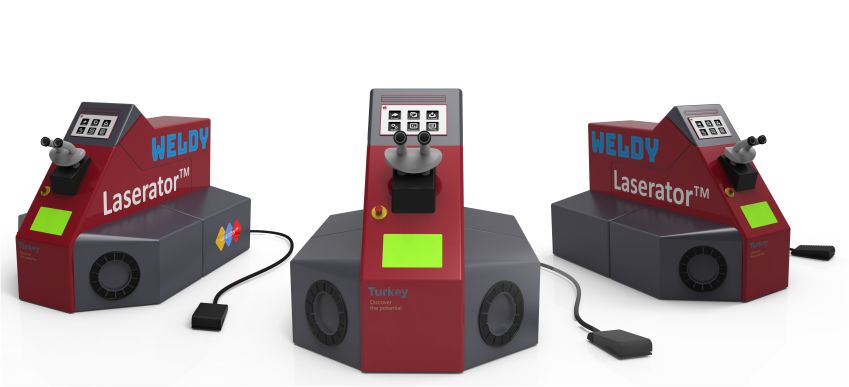 Laser Welding is a welding technique used to stick pieces of metal or thermoplastics through the use of a laser beam at different wavelengths. The beam supplies a focused heat source, allowing for narrow, deep welds and high welding ratios. The process is frequently used in high volume and more quality requiring applications using automation, such as in the automotive industry. It is based on keyhole or penetration mode welding.


Laser Welding Types

Desktop Laser Welding Machines

Kalıpçı Zemin Üstü Lazer Kaynak Makinaları

OEM Laser Welding Power Sources

Work Stations For Multi-Axis Welding

Laser Welding Robots

Remote Welding Robots


Laser Welding Technologies

Gas Lasers

Solid State Lasers

Diode Lasers


Laser Welding Techniques

Laser Seam Welding

Laser Spot Welding

Laser Direct Welding

Laser spot welding, laser seam welding, and direct welding are highly useful and slightly differing applications of laser welding technology. Laser spot and seam welding refer to welding functions applied to a single point or along a line. By setting a laser welding system to high speed and extremely narrow weld geometry, the laser welder can produce extremely fine spot welding. Also, you can adjust the system to weld on continuous wave mode, welding with several kilowatts of power. The ideal laser speed for laser spot or seam welding projects varies according to the particular laser model, the laser power setting, and the material being laser welded.

---
Showing 1 to 1 of 1 (1 Pages)